What does it take to obtain the most traffic to an adult-themed website? Adult visitors cannot be attracted with standard incentives and advertising. Driving adult website traffic requires excellent content and a well-thought-out adult SEO plan. And this article is all about how you promote your adult website to get enough traffic. Here it goes!
Adult Website – An introduction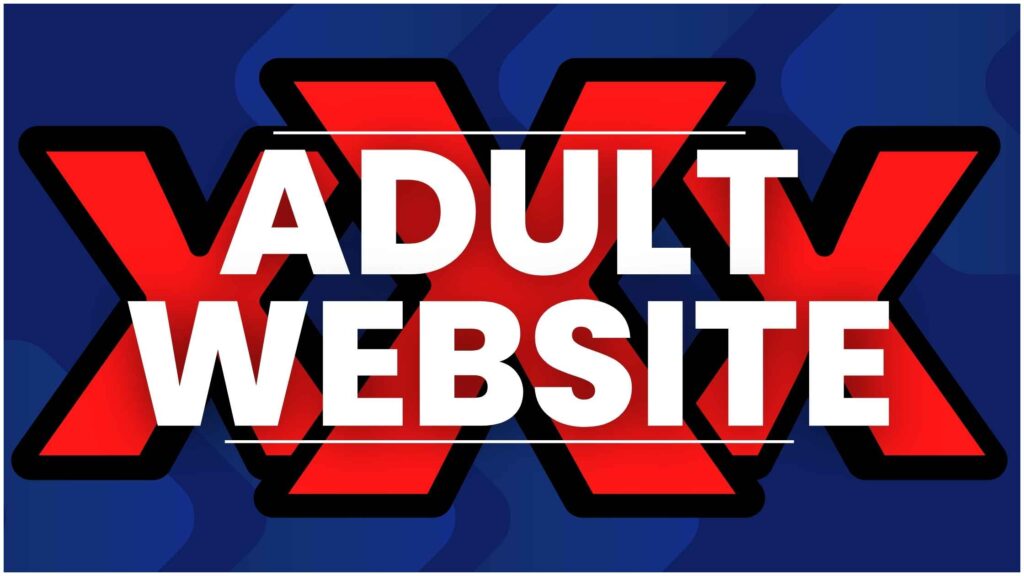 Adult websites get more visitors than you may expect. They examine the structure of your site content and how the videos, presentations, and material integrate with it. You may build a community around your adult tube sites and get more organic traffic each month if you do so.
Once your website becomes life, you'll need to begin promoting it. No website is helpful if no one knows about it, so it is critical to learn how to market your website.
Advertising & influencer marketing might be expensive to promote a website, but there are many other options. The good news is that you don't have to invest any money to spread the word about your website.
A variety of methods, such as blogging, email campaigns, and social media syndication, are discussed in this article. As we go through the various techniques, we'll give you some suggestions for promoting your website.
Tips for Increasing the Number of Visitors to Your Adult Website Organically Every Month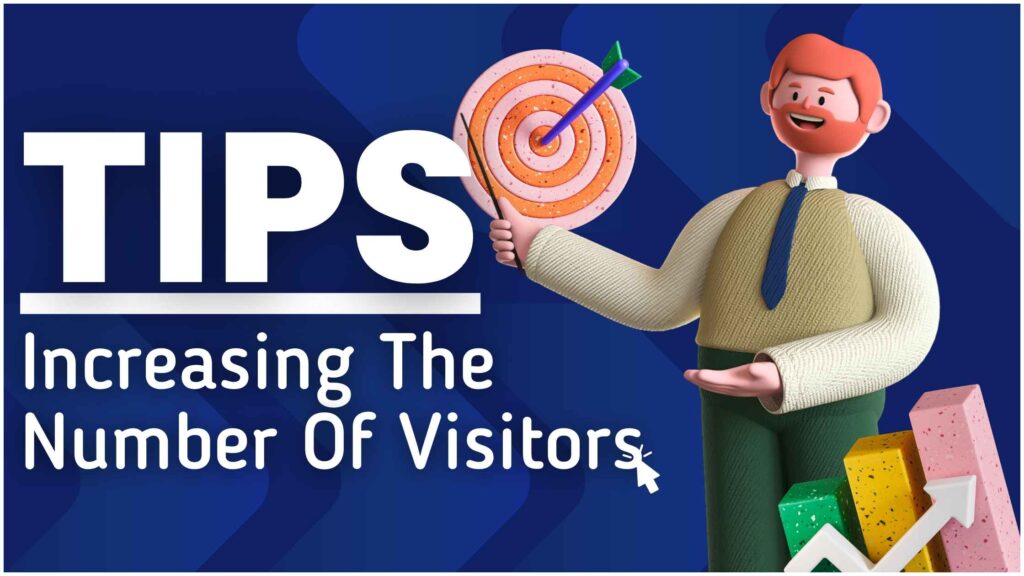 Here, you'll discover how to advertise your website for free, utilizing various techniques. However, even though they are free, you will still need to work to receive satisfactory results.
Keep in mind that the time spent on marketing itself is expensive. As a result, we've provided some helpful hints for making the most of each approach.
Not all strategies for promoting a website described here are appropriate for every website. Identify and choose the best methods for your situation.
Without keywords, an SEO plan is a waste of time and money. Competitiveness abounds in the adult business. It's a dynamic environment. At least 50000 keywords related to your tube site topic and sub-niches.
Adult web admins are eager to increase the size of their online properties. It's important to remember this at all times. So, go outside the box and concentrate on finding long- and short-tail keywords that relate to your product or service. Use a variety of keywords in innovative ways.
Identifying the top 100 most popular keywords is the next stage. Analyze the market potential and reach of each of the top 100 keywords in your niche. As a result, you'll have a clearer view of which sub-niches and categories are worth pursuing.
All of your sub-niches should complement your adult tube site specialty. As a result, a thorough keyword analysis and assessment should be carried out.
Making a Purchase vs. Building a Custom Home
It's impossible to keep track of them all. However, there are a few platforms that don't allow pornographic material. Adult material is welcome on Tumblr. Several limitations apply to WordPress and Blogger. It's easier said than done to monetize sexual content on platforms like WordPress and Blogger.
Using Tumblr to market your content and interact with your audience is thus highly advised. Similarly, Twitter must be used to attract traffic to your tube site.
Invest in an adult-readymade script that includes a video player and video grabber module and a video player and additional payment alternatives.
Conversion funnels, extensible design templates, and scalable infrastructure are essential considerations when customizing your adult tube site. Scalable site design is sure to be a success.
Many adult web admins overlook the need for information structure. Is this your first time learning about information organization? Never fear. Allow me to elaborate.
Let's imagine you're trying to establish yourself as an expert in a specific adult niche. After that, you'll need to narrow down your adult specialty notion for your tube site domain. Next, you'll want to focus on gaining traction in certain places for your adult specialty. As a result, your URL should be set up such that all of your locations' content is sent to a single directory.
Conceptualization of Ideas
At this point, I'm at my wits' end. Adults are fed up with the same old thing. Niche content is what they're searching for. A weekly upload goal of at least two new videos is an excellent place to start. Adult model management studios may be an excellent resource for your business. A few models may be hired, and porn is shot and uploaded if necessary. Look through all of the niche-specific adult video categories on the web. Give your article some variation. Make use of a mixture of video and photography.
Optimize your videos for search engine results. Include a lot of keywords. Make use of tags. Pay attention to what your viewers say about your videos in the comments section. Learn about their preferences. See if you can get any input from them. Thank them for their information. Keep experimenting with publishing times for your videos and blogs using A/B testing.
Organize competitions and other forms of competition. Contests may be used to generate new leads. In the ideal world, subdirectories would delegate power to their parent directories. It's essential to look at analytics such as how long users spend on a specific page, how many times they see a particular video, etc. Your audience will adore your material!
Use SimilarWeb's online traffic tool to get an idea of how much traffic your specialty tube site has to provide. Advanced online intelligence technologies, such as Adobe Analytics or Angelfish Actual Metrics, may also be used to supplement your efforts. Make a list of the top 10 most popular websites in your target market. Please find out how much traffic they get and where it comes from.
Please take what you can from what they've done. No private blog networks should be set up (PBNs). Avoid using black hat SEO methods at any cost. Consistency is key to posting new videos and other original material. However, the essential thing to remember is to take your time.
Starting a blog and publishing fascinating or helpful pieces for your intended audience has several advantages: boosting website traffic to lead generation and earning money from your blog. Blogging is one of several efficient kinds of content marketing.
Content marketing is the act of planning, generating, and sharing content to strengthen your connection with your audience. Excellent content marketing motivates consumers to behave according to both their most significant advantage and yours.
Relevance is vital to a high-quality blog. If your material isn't essential to the needs of your readers, they won't bother to read it.
Another issue to consider is the objective of your blog. Before creating a blog, make sure there's a well-defined goal. It might be to amuse, educate, or inspire — the final objective is to encourage people to purchase a product or service.
Developing blog ideas that concentrate on accomplishing it will be easy with a defined aim. In this example, the goal of your blog is for adults concerning e-commerce and videos. Therefore, the blog entries may include themes such as adult categories, milfs, escorts, etc.
Suppose people find your blog entries helpful or entertaining.
In that case, they'll be more likely to share them with other like-minded individuals. This produces a domino effect that drives additional users to your site. However, total concentration and digital word-of-mouth alone won't ensure enough traffic to your website.
These days, the majority of organic traffic originates from search engine users. Use your blog's SEO approach to get your blog content to rank higher on the search engine pages.
Integrate SEO into your blog entries' planning, writing, and publishing phases. For example, use keyword research while considering things to address. Keyword analysis tools like Google Search Console may assist in determining which subjects you can rank for.
Put your website or company on directories and search engines to reach a larger audience. Free advertising space for your website is what they are basically.
Submitting the website to significant search engines like Google, Yahoo, and Bing will give you a leg up on your competition. To gain more visitors to your website, you need to get searched by them and appear in their results.
Search engines prioritize content that is most recent and relevant.
To have your site consistently indexed by search results, you must provide new information regularly. Keeping your website's material fresh for search engines is easy with a blog.
It is free to submit your website to locate relevant listings like Google Search Console.
Several more online listings might help you get greater exposure online.
Giveaways are an excellent method to get the word out about your website. It's a form of lead magnet that may assist in attracting specific audiences and publicizing your website.
This is a common technique for boosting a website's traffic quickly. For example, if you're offering a free video on your website, you may publicize it. Visitors to your website seeking this information will come in droves. Expect a lot of traffic if the item is valued.
It's up to you if you've got a tremendous amount of attention after announcing a giveaway on your website to maintain that traffic. Your website's momentum will be sustained if you provide engaging material to keep users on your site. With careful planning, you may generate many new leads with this strategy.
Users may find and store photos and videos called "pins" on different "boards" on Pinterest, a popular social networking website.
By Jan 2021, 77.1 percent of the platform's global users will be female. Pinterest is a beautiful place to target US-based consumers since more than half of all Pinterest users are in the United States.
It's becoming more apparent that Pinterest may be an effective tool for promoting companies to their target audiences. Its users are three times more likely to visit a brand's website than other social media networks.
Create pins and boards of photos that reflect your site's content to promote it. Create infographics and article excerpts from blog posts, for example. Don't forget to include links back to its original content on your site in your footer content as well.
Join relevant group forums in your area of expertise to get more exposure. Attempt to join as many group boards as possible, particularly ones with a large following. Creating a group board and inviting others to join is a great way to improve participation.
Advertising your website using pay-per-click (PPC) is a simple method, even with a small budget. This kind of digital marketing may be considered more conventional. However, it is still widely used since it is a practical approach to increasing visitors to a website while also narrowing down on a specific demographic.
The most well-known PPC advertising tool, Google AdWords, is an excellent place to start. With Google AdWords, you'll only pay for advertising if a user clicks on the link that you've placed in your Google Ads campaign.
Despite this, Google AdWords does not have a fixed price.
Advertisers that utilize this platform will have their ads automatically auctioned off anytime a user types in the term they're targeting into the search engine. You're likely to come out on top if you're providing more per click. Still, other criteria like keyword relevancy, your click-through ratio (CTR), and your total ad performance will decide where your ad appears in the search results.
What's the point of promoting your adult website if no one knows about it?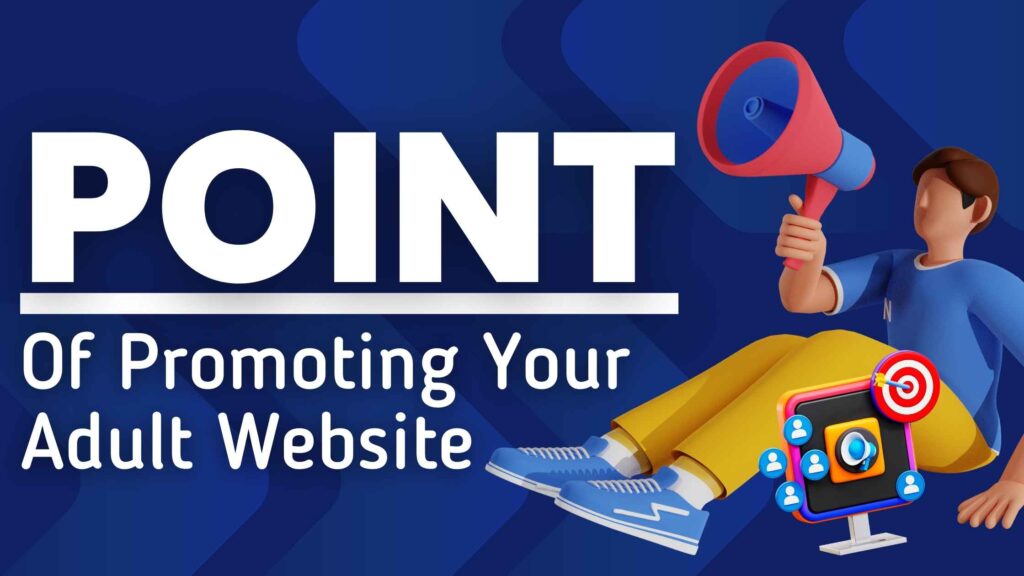 To expand, your website must attract a large number of visitors. As a consequence, it is critical to raise awareness about it. If you have a blog, an online store, or a non-profit, you need to promote it.
It might be an example of an e-commerce site that focuses on backpacks. A website's success depends on attracting visitors. People will learn about your goods or services and become consumers due to using marketing methods.
In addition to boosting sales, a well-executed promotion campaign may also increase consumer loyalty. Many strategies to market a website may be done without paying a dime, even if paid solutions like advertising on Google Ads are available.
Conclusion
Your adult website's success depends on your ability to market it effectively. It's just that not everyone has the money to do so. Every month, you may expect 100,000 organic visits. However, it's not a simple task. Everything comes down to search engine optimization (SEO), content strategy, and marketing.
You'll have less to worry about when you have a well-versed group on your side. Continue to tweak your SEO approach while also paying attention to the structure of your content. This should be a work of art on your website. Cheers!
Recommended: Adult Cam Site SEO & Promotion Tactics