OnlyFans.com Promotion Tactics That Actually Work
Founded in 2016 by a British tech entrepreneur, OnlyFans now has more than 1 million content creators worldwide, with expected revenue this year touching $2 billion this year. Well, it is a testament to the popularity of OnlyFans that it got mentioned even by Beyonce in May 2020, resulting in a massive upsurge to the website traffic!
Subscription-based social media sites have seen a meteoric rise in the recent past, and Covid Pandemic has taken this surge to the next level as a thriving answer to social distancing and our increasingly digital world.! Perhaps the most popular or notoriously kinky of these subscription-based services is OnlyFans. But, let us first understand what OnlyFans is? In this article, we'll analyze what OnlyFans is, how it works, and what are some of the strategies that can help you increase subscribers for your Only Fans account so that you can ride this wave of subscription-based social media trend!
How does OnlyFans work?
Similar to any subscription-based site, OnlyFans let social media influencers monetize their influence. The paywall mechanism allows creators to let fans access the kinky stuff for a monthly fee or the one-off tip. With a monthly subscription between $4.99–$49.99 each month out of which OnlyFans retains a 20% fee, creators can allow their fans to access their content.. In addition, the pay-per-view feature will enable fans to access content pages. Diversification of Content is also available wherein the creators, via both a free page and a subscription page, can optimize their earnings.
Does OnlyFans promote Sexual Content only?
Not Just Porn… But That's a Big Part of It
OnlyFans is accessible to all, with creators ranging from clean to sexual; all Content is welcome as it's a general app and not exclusive to people who work in porn. But the Content, videos, etc., that would not be available on other social media sites is acceptable here. Artists ranging from artists, fitness instructors, chefs, and others who want to use the site to monetize their Content are welcome on this app. However, this platform has become the new heaven for adult content providers offering services such as adult entertainment, from cam girls, adult models to porn creators and porn stars.
Creators can post uncensored, X-rated pictures and videos and host live streams where followers can engage with creators in real-time and spice up their sexual fantasies. An excellent marketing tool offered by OnlyFans is its messaging feature that allows creators to sensitize and entice their prospective customers. Similar to email marketing, creators apprise clients of their new and exclusive services. Brand promotion and development, audience engagement, and revenue boost are significant advantages of employing OnlyFans.
Now Let us look at the Strategies that actually work:
Website Development and promoting your OnlyFans page through it.
Cam Sites and Adult Tubes: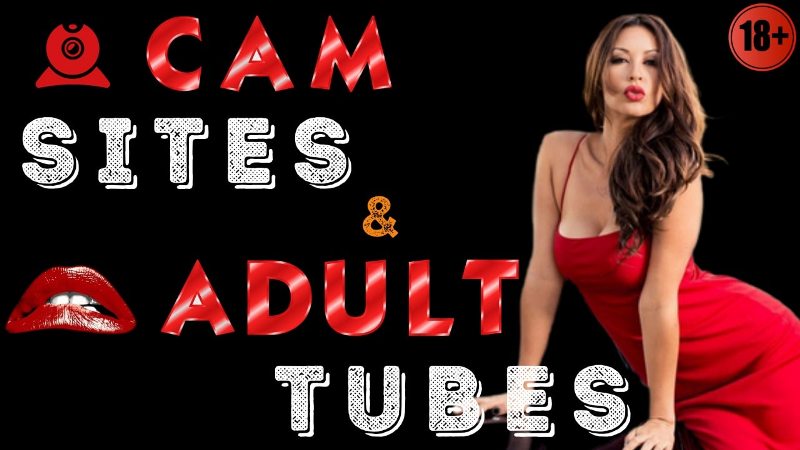 Offer your clients a customized cam site providing them with tens of thousands of different adult videos, best notch adult webcams, some of the best filters, fantastic site navigation, multiple languages, and open video chats with you!. Like the social media handles present on a website, you can promote your OnlyFans account via your website.
Is it a cakewalk to attract traffic to your website?
The answer is a Big No.
In this digital age, with the ocean of adult websites along with dwindling attention span, a substandard website can spell doom for your business. Here lies the importance of adult web design services.
A perfect blend of erotica and the color scheme, typography, and graphics are required to grab the audience's eyeballs.
Design and aesthetics are just one part of the picture; it is also necessary to never lose focus on technical issues like site navigation, accessibility, and functionality.
Mobile Optimization: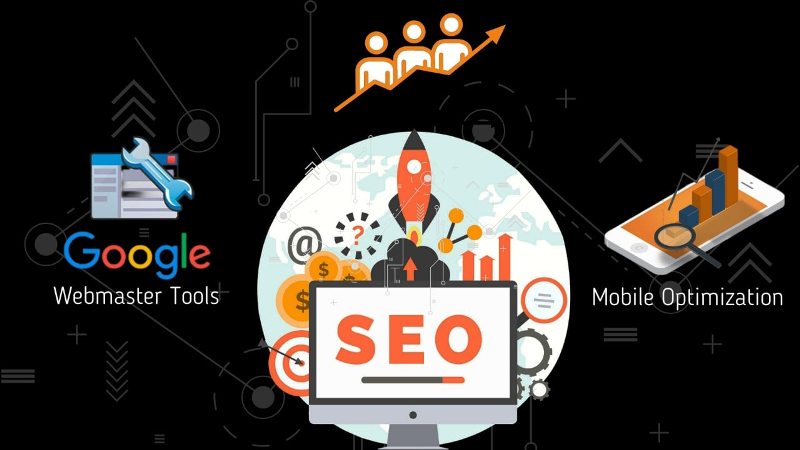 More than half of the global internet population is accessing the internet through their mobile; not being a part of the mobile game sounds like a death knell for your online business. All refer to Google's Webmasters Mobile Guide, and they also have a nifty test that gives an instant evaluation of the mobile-friendliness of your adult website!
The importance of this step cannot be emphasized enough as a bad user experience on mobile will drive away your users faster than you can ever draw them in and your target of improving OnlyFans subscribers would not fructify!
Search Engine Optimization: Effective SEO and creative web design create an alliance of super convenience for your adult website that will ultimately help you create a space that would keep your business in good stead. SEO services for Adult websites and enterprises are imperative as your customer reaches you via the proper keyword search!. Key strategies like On-site page optimization, long-tail keywords, adult link building, and engaging and engrossing Content can give the necessary boost to your adult website.
You are overwhelmed by the SEO tactics. Don't worry; if you feel these technicalities are beyond your expertise, outsource this effort to an Adult SEO service provider and focus on your core business!
Also Read: The Ultimate Guide to Adult SEO
Reddit: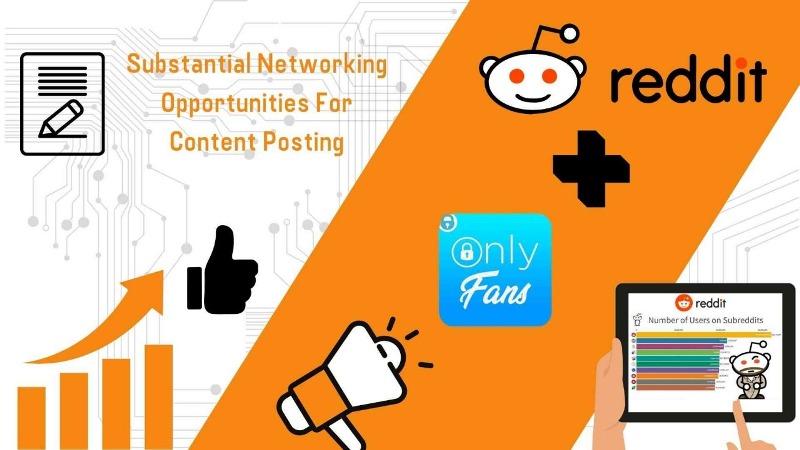 Reddit is a game-changer as far as your promotion of the OnlyFans page concern.
Like a true democrat, the site does not discriminate the Content, is not into parochials like your follower count so that you can begin with a bang on day one with a bit of strategy and tweaks.
A collection of smaller communities, Reddit provides substantial networking opportunities for content posting.
Subreddits: A mind-blowing novel feature means that Reddit comprises tons of Subreddits, a sub-categorization within a similar niche!
Each subcategory is like a site of its own, full of unique posts and its community of followers.
Dedicated pages for promoting your OnlyFans accounts, such as r/OnlyFansPromotions and r/OnlyFansPromo and if you're planning on showing your face, then Reddit is the best social media platform for that too!
We outline the fundamentals of the core strategy for your OnlyFans promotion on Reddit:
Identify popular subreddits in your industry.
Post (mostly teaser) Content there enough to generate the interest!
Provide the link of your OnlyFans page there.
Always remember that while Reddit can be a goldmine with respect to increasing your subscribers,
it might also prove to be a tough nut to crack.
Rules vary from subreddit to subreddit, and you need to play by the authorities to avoid getting banned. There are multiple of other subreddits established expressly for posting NSFW content that you can try, too – however, many of them have rules against posting specifically for OnlyFans promotion.
As a result, you'll have to be a bit creative – for example, posting Content without actually mentioning OnlyFans, and trying to get a considerable following within the subreddit.
Pinning a post to attract traffic is also a tactic to hedge yourself against coming under the radar.
Some NSFW subreddits where you aren't necessarily allowed to promote your OnlyFans page but can with a bit of sneakiness include:
· r/NSFW
· r/NSFW_GIF (posting a few great quality GIFs here will get you some good attention quickly)
It is imperative that your Account looks natural and not something that is only used for promotion. Don't ever spam your OnlyFans link everywhere. You are posting excellent quality content to the relevant subreddits to foster a following within Reddit itself.
Strategize your intention in such a way that Reddit users feel like they 'found' your OnlyFans 'naturally' without being pushed there. Or else be prepared for getting banned.
Some subreddits require you to verify you're real by sending a picturing of yourself holding a paper with your username written on it. We would highly recommend this – while it's time-consuming and annoying, these are some of the best subreddits.
Instagram: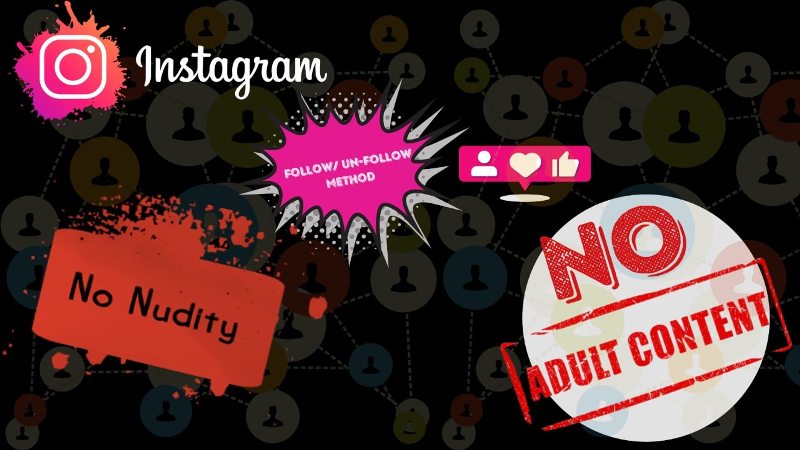 One of the most popular social networks, Instagram has almost 1 billion users. However, this platform does not allow any posts that promote sexual Content. Instagram community guidelines 2020 earmark any traffic towards adult sites(even OnlyFans) as a violation. Even if you have the OnlyFans link in your linktree/all my links, you still might get banned!
Subtlety is the Key!
Some other tips include:
If you want to gain engagement, avoid the most explicit hashtags and avoid using OnlyFans..
Mild nudity such as buttcheeks in a thong or nipples through a t-shirt is fine, but no more than that. Unleash your imagination with erotica but do not make it porn!
Do not use sexual emojis (you all know which ones these are, don't play innocent)
Never link directly to OnlyFans or any other explicit website – use Linktree or similar to avoid this.
Starting a new Instagram account to promote your OnlyFans? We will guide you with how to kickstart the campaign:
1. Follow/ Unfollow method: Initiate with a smaller page, around 1k followers in your niche. Then identify a post with huge activity in terms of likes and comments and start following people who liked or commented on that post.
Do not expect 100% reciprocity in following back. Be realistic. Engaging, exciting, and visually appealing images blend with erotica can boost the follow-back ratio. However, be cautious that you don't follow or unfollow too much as it may get penalized by the Instagram algorithm. Engagement boosting is a time-consuming process, and understand that you are looking for an increase in likes and comments instead of followers! An account with 500 followers who regularly interact with your Content is better than an account with 5,000 who don't.
The algorithm prioritizes engagement, and if it sees following interacting with you, it'll increase your reach.
We would highly recommend using extended, in-depth captions, and adding questions at the end of them to encourage people to comment. Increased engagement in terms of likes and comments will propel your chances concerning hitting the jackpot: Explore page!, which means that you have arrived!
Consistency
The Instagram algorithm takes a build-up approach to visibility – if you consistently post regularly over time, your reach will gradually increase.
At the same time, if you go along while without posting, you will experience reduced reach.
Consistency is crucial.
If you cannot post consistently, we would highly recommend using a post scheduling tool such as Later or Push Photo.
This allows you to create Content in advance and let the tool automatically post it for you regularly.
Such tools are a lifesaver at the best of times, allowing you to assign a chunk of one day each week or month to create a bunch of Content for the remaining week/month without needing to create new Content each day.
It's also a game-changer when it comes to holidays or taking a break from OnlyFans, as you can ensure your page continues to be active during this time.
Of course, being consistent also means sticking to a consistent theme. Too many different types of Content with no recognizable thread between them may make your profile look like a jumbled mess or a shoutout page.
Twitter: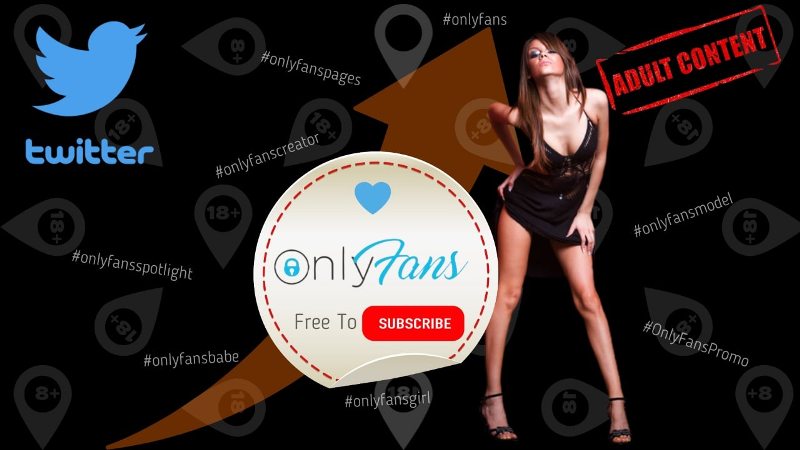 Out of the major social media platforms that allow adult content, Twitter is the best option here.. You are unlikely ever to get banned for explicit Content there, which makes it a more attractive place to be than Instagram for many.
If you can post creative, engaging, and crisp Content about your OnlyFans in 140 characters or less, Twitter might be the platform for you. Retweets are also a considerable traction generator here, as if you create content people love, they'll help spread it for you – something that happens much less in Instagram.
Plus, it has become the go-to platform for many adult performers who use OnlyFans as of late.
Twitter is similar to Instagram in many ways (hashtags, engagement, having a considerable userbase, etc), but there is one huge difference from our point of view – Twitter doesn't have strict rules against sexual Content and is very friendly for sex workers and OnlyFans creators.
Twitter Growth & Engagement Strategies
Known as the shotgun approach, this method helps you find popular OnlyFans content creators in your niche. Identify their twitter followers. After that you You follow and/or DM some of their Twitter followers and eventually share your OnlyFans page link with them – if they're interested.
Some people (including OnlyFans models) think this method is not moral, so use only a little and at your own risk.
It's best to post pictures two at a time, as single images in a Tweet get cropped.
Add your OnlyFans link to your bio, a pinned tweet, or ideally both, using a pinned tweet for an additional selling point such as a discount
Shoutouts and interactions are crucial here – even more so than in Instagram
Short videos do extremely well, and if the Content is good, they'll be retweeted all around the world, bringing a ton of attention to your feed.
Content is king on Twitter, more than any other social network. Post some form of Content each day, even if it's just mild teases and references to your OF content
Here are some popular OnlyFans related hashtags you can use on Twitter:
#onlyfans #onlyfansspotlight #onlyfansgirl #onlyfansbabe #Onlyfans #onlyfansmodel #OnlyFansPromo #Onlyfansnewby #onlyfansgirl #onlyfanspages #onlyfanscreator #egirl #sellingcontent #onlyfansgirls
Youtube: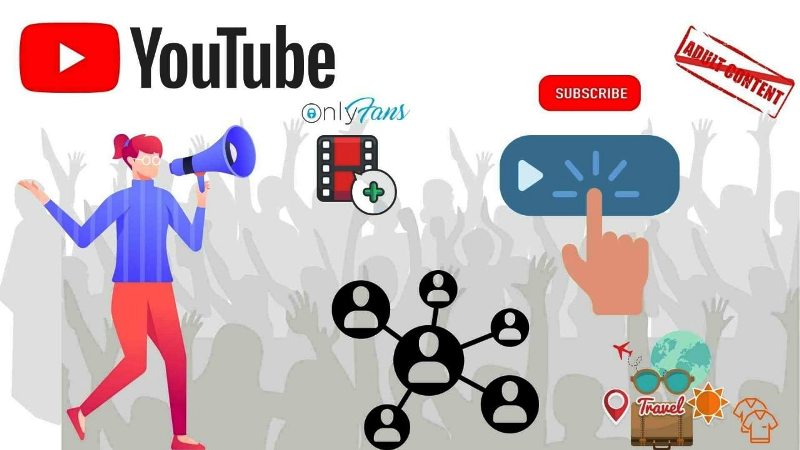 A platform with more than a billion unique users worldwide adds up to a phenomenal amount of time spent on it. Leveraging YouTube you can promote your exclusive OnlyFans account directly to your YouTube subscribers. Add your OnlyFans link to your description and tell your viewers to subscribe if they want to view your exclusive Content.
Collaborations are another way through which YouTubers promote each others OnlyFans accounts. Create a video either directly related to your OnlyFans page or any content like clothing, travel, hospitality etc, which can generate traction.
While not a place for explicit Content, is a great place to connect with your fans, answer questions on certain topics, and link to your OnlyFans
You can also remind them to check out your OnlyFans and subscribe as a call to action towards the end of almost any video. You know how people on YouTube say "if you like this video, click subscribe" and such?
However, you have to remember that YouTube is more of a patience and perseverance approach. The longer your video is up there, the more people over time will see it. Only if it has engaging Content, only then you would be able to gain traction! That can lead to some residual growth over time since people find you because of one video or another.
Shoutouts: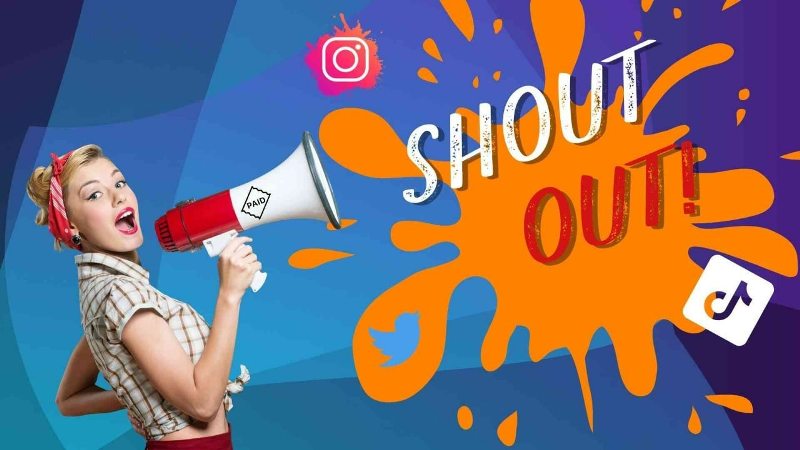 Shoutouts: One of the best ways to promote your OnlyFans page is to promote it on the OnlyFans platform directly with shoutouts.
What is a Shoutout?
A Collaborative endeavour wherein another content creator posts content that sensitize his/ her followers about your page with ultimate purpose to increase traffic and subscription.
Promoting with shoutouts on OnlyFans is great because there is already an existing audience who are WILLING TO PAY for content on there.
If you go for somebody who's content or niche are too different, you may find their followers aren't interested in your content and vice versa, making it a waste of time.
As a brand new OnlyFans page owner, it would be difficult to get shoutouts from content creators in your niche. Hence it would be a prudent idea to purchase a few shoutouts when you're starting out to get your profile going with some momentum.
Shoutout For Shoutout (S4S) strategy can be implemented once you gain some followers and is in a position to offer in return then so that you're not paying for shoutouts anymore.
S4S is when you and other content creators all shoutout each other's page in an agreement.
Nobody is going to subscribe to your account without some kind of preview.
This is why you will need to have 2 OnlyFans accounts.
1 free account (this is your "preview").
And 1 paid account.
You can link both these accounts inside OnlyFans settings.
To get this type of shoutout lookout for S4S groups on Twitter, Telegram, and Reddit.
SHOUTOUTS ON INSTA / TWITTER / TIKTOK
Instagram, Twitter and TikTok as social media platforms offer great opportunities to get paid shoutouts that will help to increase your subscriber base really fast!
You purchase a paid Instagram story, which lasts for 24 hours. Linking it with your OnlyFans page from an Instagram influencer having huge following can give a boost to your OnlyFans page.
You can browse influencers and purchase shoutouts using this awesome tool called https://shoutcart.com
It's not even very expensive.
Before purchasing a shoutout through ShoutCart you should check the page's engagement (how many people are liking and interacting with their content) yourself by checking out their page on whatever platform they're using (Insta/TikTok ect.)
Browse lots of influencers on Shoutcart, use the filters to help narrow your search, then pick a few that best match your niche.
You can filter influencers by category, audience size, follower demographics, or simply search by keyword.
Snapchat: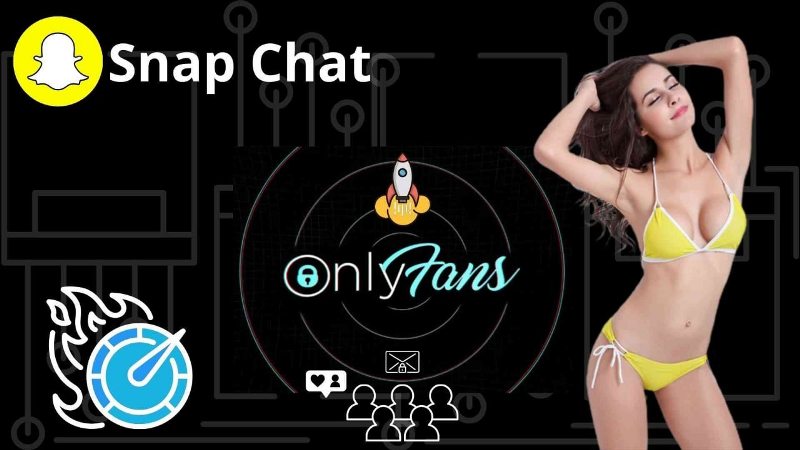 The premium Snapchat accounts, being one of the most popular forebears to OnlyFans, unfortunately, has now become much more strict on explicit content than they used to be, adding an element of risk to using the platform. However, one cannot deny the fact that it is still one of the most "visual" platforms and focused almost entirely on images – not just that, but images that often disappear after viewing, giving the platform a "secretive" vibe.
Suppose you start treating your Snapchat as equivalent to your free OnlyFans page, utilizing the webspace to the maximum for posting your content(mild/ softcore stories) on platforms such as Reddit, Twitter, etc.. In that case, it is a compounding strategy! Apart from building your Snapchat following and keeping an audience interested, you can point them to your OnlyFans link if someone is eager to engage with you at the next level!
Following is always building the marginal gains. Initially, it won't be a massive boost to your subscribers in the first instance, but as your Snapchat following grows and grows, it will be a significant boost to your OnlyFans page.
Paid Ads: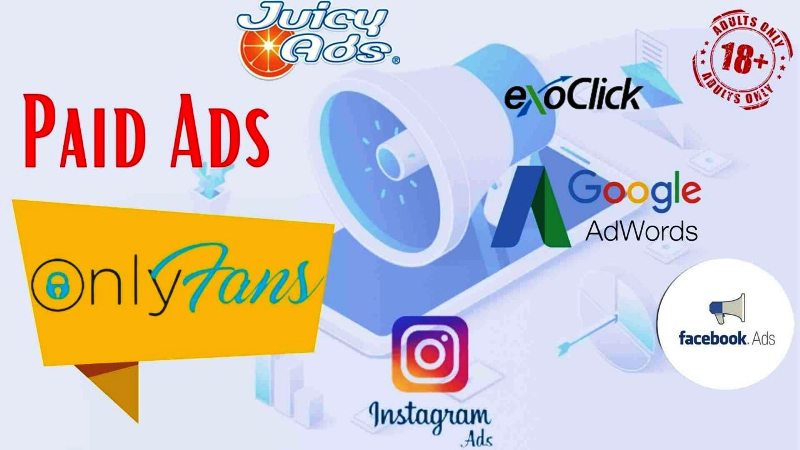 Paid ads include paid social media ads like Facebook and Instagram Ads, as well as search engine ones like Google AdWords or directly online on adult ad networks like Juicy ads, Exoclick etc. It is an excellent way of generating traffic and conveying your OnlyFans page's online presence by advertising. Hire a PPC service provider who can strategise your PPC campaign!
Major advantages of Paid Campaigns.
OnlyFansPPC makes it convenient for you to target your ads under multiple categories like keywords, location, time, devices, and others. Depending on your pocket's size, you can initiate the PPC campaign and halt it when it outstretches your budget.
Your efforts concerning creating visually appealing ads with a strong call of action would definitely yield results for your adult business.
Tangibility is another plus point, as you would be able to measure your efforts in quantifiable terms.
Tiktok: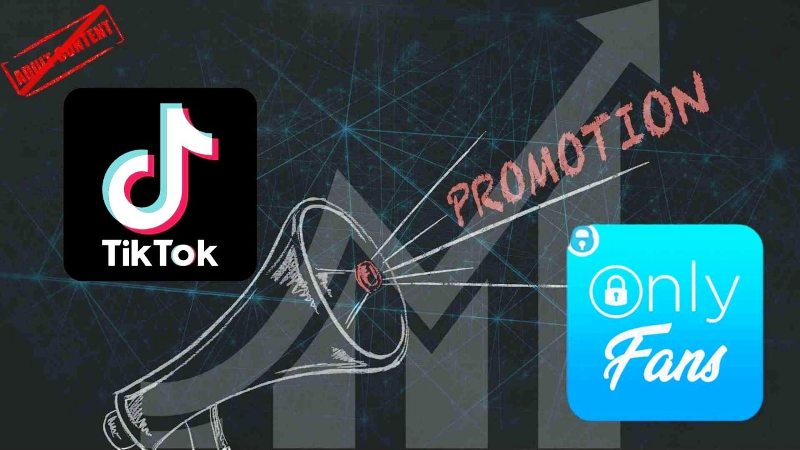 TikTok is massive – and so another great way of promoting your page. The only problem is that it REALLY doesn't like users to mention adult content, and if you do it too obviously, then you're on the fast track to getting banned.
HOW TO GET ONLY FANS SUBSCRIBERS FROM TIKTOK
You should follow popular TikTokers in your niche to see what's trending and popular and post similar types of content and try to make it more engaging and visually appealing.
Certain content is always popular on TikTok like:
Dancing videos
Lip-synching videos
Any trending 'challenges.
You can use hashtags on TikTok too.
Two popular TikTok hashtags with OnlyFans models are #sw and #fansonly.
TikTok's algorithm works in such a way that your video is promoted based on how long people are glued to your content before scrolling down!
If your video is fascinating enough to get the audience hooked for more than 10 seconds, then it would be excellent for your content promotion! Anything less than that is nonsatisfactory and below 3 seconds is a disaster!
This is your holy grail when it comes to using Tiktok!
So there are two ways in which you can approach the Tiktok."
Ohh.me:
Firstly, use Ohh.me (a free social profile tool) and promote that. Ohh. Me is clean – and let people discover your OnlyFans profile there, without you pushing the profile too aggressively!
The second is to go live on TikTok and mention your OnlyFans without linking to it. Tell your viewers what your profile name is or where to find you. Don't do an over-the-top advertisement campaign announcing to the world about your OnlyFans profile. Just remember that subtlety is the key while mentioning it live.
TikTok is like Instagram – not very friendly to OnlyFans models or adult content.
BUT
You can still use it to get more OnlyFans subscribers.
How?
Unlike Insta, you can safely put a linkree/all my links with OnlyFans inside in your bio.
Like Insta – TikTok does not like ANY mention or abbreviation of OnlyFans.
Like Insta – you want to keep your content tame and sexually suggestive at most.
Other Ways to Promote your OnlyFans Page:
TWITCH HACK: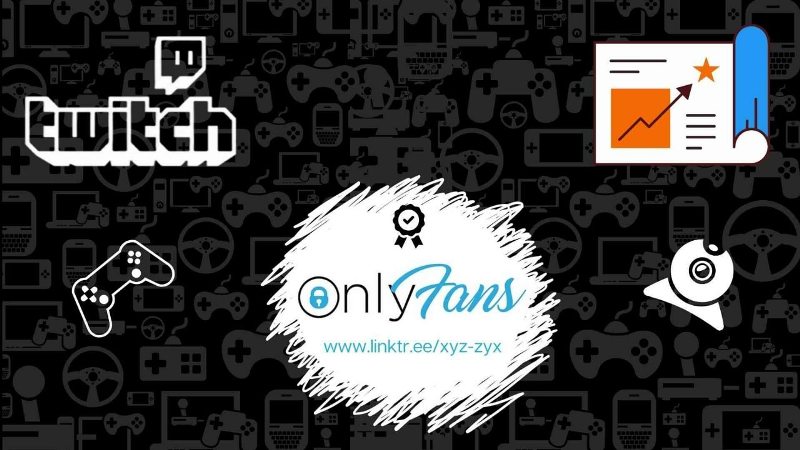 Playing video games is the In thing right now! Twitch heck can help you take leverage of the gaming fad! The strategy should be not to target the video games already having huge competition. Instead, try to identify older, smaller, less popular game and stream yourself playing that! It will be an organic growth for you as a lesser known niche game would have less competition and even if 100 people are watching, you still would have a considerable audience to begin with!
Put your allmylinks/linktree in your bio but don't be too aggressive.
And of course, employing the best webcam will boost the quality of stream!
OMEGLE CHAT: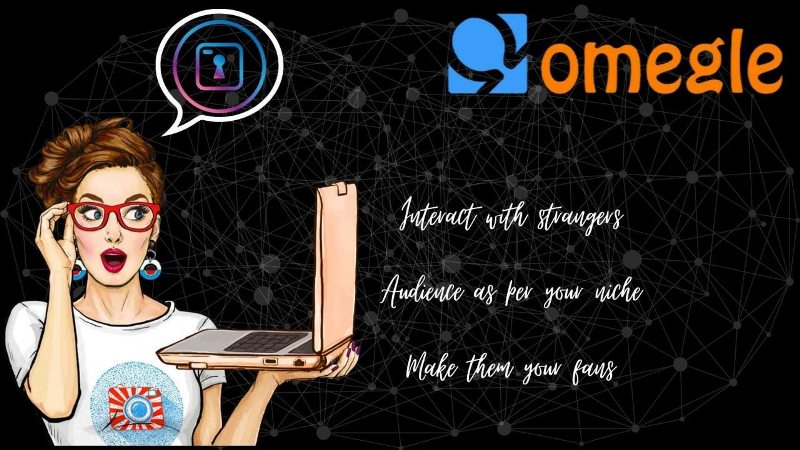 Through this free chatting and webcam app, you can either just chat or video chat with strangers around the world.
Omegle allows you to select someone at random and let you interact with them on one-on one basis. The search function enables to target audience as per your niche! Engage with them, make them your fans and ask them to follow your OnlyFans page.
Dating Apps:
Dating apps can be an excellent way to promote your OnlyFans.
Again a word of caution! Chances of getting banned are pretty high you may get banned depending on how hard you're pushing your OnlyFans and if people are reporting you or not.
Here's one innovative way you can use Tinder to promote your page:
Make a new Tinder Profile
DON'T put your OnlyFans link in your bio
Since the older men have higher spending appetitie, you should always push the age limit to the higher scale!
Only match with people you think you might be able to move to OnlyFans
After a few messages let them know they can talk to you over at OnlyFans
A similar approach can be employed while targeting similar dating apps!
Work with Us!
The OnlyFans space is becoming more and more competitive. With the evolving Google search engine algorithm and rules becoming stricter, a substandard strategy with respect to gaining subscribers for your OnlyFans page might sound a death knell for your business. With over a million content creators already there, it is imperative that you focus your energy on your core content and promotion and marketing endeavors should be looked after by a dedicated service provider. Since OnlyFans is growing exponentially and the popularity is skyrocketing, the number of marketing agencies offering OnlyFans Promotional services has also increased.
Running successful operations in Adult industry means you can trust us with excellence and exclusivity when it comes to delivering solutions and what you want to achieve through promotional activities.
At AdultSeo.Org, we offer a bouquet of services in the adult industry to fulfill every client's need for OnlyFans page promotion:
Our Services:
Recommended Reading: Adult SEO for Sex Shop